DARCY MAY wins first out for new owner/trainer
05/20/2019
Purchased from Buckland at the Keeneland January 2019 Mixed Sale, 5-year-old mare Darcy May (K One King) won first out for new owner/trainer Leland Hayes. She raced 6 furlongs in allowance company at Presque Isle. It was her 5th win overall and she has earned over $76,000.
read more >>  
BUCKLAND GRAD: First Winner for Fast Anna a 'TDN Rising Star' for Wesley Ward
04/25/2019
BUCKLAND SALES GRAD ANNA'S FAST takes MSW at KEENELAND by over 5 lengths
04/25/2019
MAD GRACE - selling KEENELAAND APRIL - wins her 2nd in a row!
04/01/2019
MAD GRACE (English Channel) wins her second straight! TShe sells as hip #30 at the Keeneland April Horses of Racing Age Sale. 1/2 sister to GSW-HENCE, only off the board 1 time in 7 starts.

read more >>  
Keeneland April Horses Of Racing Age Sale Catalog Now Online
03/28/2019
read more >>  
CHOCOLATE MARTINI IS BACK!
02/25/2019
Graded SW and graded stakes-placed CHOCOLATE MARTINI (Broken Vow) is back in the winner's circle and ready for her 2019 campaign. She waited and then split horses to clear for the win racing in allowance company at Oaklawn. The 4-year-old filly is owned by Double Doors Racing, LLC and Nine Thirty Racing LLC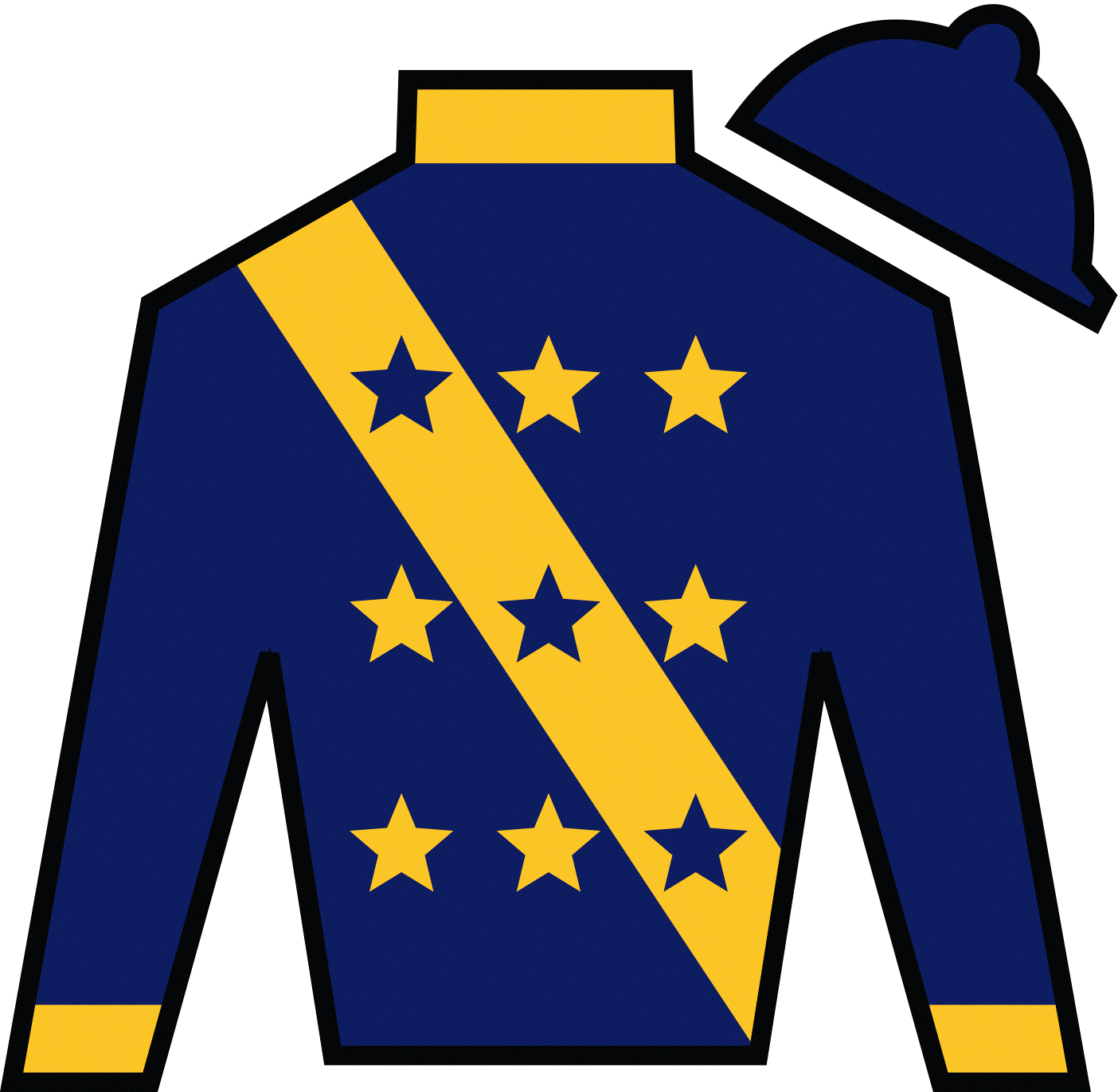 and trained by Thomas M. Amoss. She was sold by Buckland as a yearling for $65,000 at Keeneland September.
F.T. FEB ONLINE NOW
01/28/2019
read more >>  
Buckland grad MISSISSIPPI COAST graduates at Gufstream
01/28/2019
Attempting to change surfaces (the race came off the turf) and distance, MISSISSIPPI COAST ( Super Saver) Mississippi Coast split horses and overwhelmed the frontrunner to score to six lengths in a MSW at Gulfstream for owner Jackpot Farm and trainer Victoria H. Oliver
read more >>  
GEMONTEER stakes placed in the Showing Up S
11/06/2018
3-year-old colt GEMONTEER (Distorted Humor) a FT October graduate, pushed his earnings over $100,000 and added black-type running second in the Showing Up S at Gulfstream West. Racing a mile on the turf he was engaged in one battle or another throughout the race but only lost by half a length. He is owned by Gelfenstein Farm LLC.
read more >>  
2 yo filly SHESOMAJESTIC wires the field in a MSW at Keeneland
10/29/2018
2-year-old filly SHESOMAJESTIC (Majesticperfection) broke her maiden at Keeneland in wire to wire fashion - drawing off to an over 4 length victory. She was 2nd in her first start at Churchill. The filly is trained by Chris A. Hartman for Teed Off Stable LLC.

read more >>  
BUCKLAND SALES: Final Monarchos Foal to Sell at Fasig-Tipton October
10/23/2018
FT OCTOBER, FT OVEMBER and KEENELAND NOVEMBER ALL ONLINE
10/07/2018
read more >>  
Buckland Grad SW GERMONTEER add black-type
09/24/2018
SW GERMONTEER (Distorted Humor), a Buckland Fasig Tipton October 2016 graduate, ran 2nd in the Bears Den S at Gulfstream. After leading throughout, he dueled gamely but was overtaken by a closer in deep stretch. The 3-year-old colt won the Not Surprising Stakes at Gulfstream and has 2 wins and 2 seconds in 5 starts. He is owned by Gelfenstein Farm and is trained by Jena M. Antonucci.

read more >>  
BUCKLAND KEENELAND SEPTEMBER NOW ON LINE
08/13/2018
read more >>  
THE BUCKLAND SARATOGA SELECTED SALE NOW ONLINE
07/30/2018
read more >>  
THATSAFACTJACK 2nd in the PRINCESS MARGARET S
07/29/2018
Making his second start, and still a maiden, 2-year-old THATSAFACTJACK ran second in the PRINCESS MARGARET S. at Northlands, Park to earn his first black-type he is owned by Wayne Bakke, Jill J. Lindell & Nathan Hoines and is trained by Greg
Tracy. The colt is a BUCKLAND SALES AGENCY grad from the October Fasig Tipton Sale.
read more >>  
ZACH MADDEN selects the TDN BUY OF THE DAY
06/16/2018
COURTESY OF THE TDN
ZACH MADDEN ON TAP
"Zach Madden: AI loved that he breezed a half in the breeze show and bounced out of it well. He will be a very neat horse."
Each sales day, we ask one buyer to look at the day's results, and choose the horse he or she thinks was the Buy of the Day.
Hip 853, c, Jimmy Creed--Missing Miss, by Unaccounted For Consigned by Gayle Woods, Agent VII
Buyer: Alistair Roden Bloodstock $60,000
read more >>  
05/04/2018
03/26/2018
BIG WIN FROM FIRST DRAFT FOR BUCKLAND SALES
03/25/2018
Layden Lands Violence Colt consigned by Buckland for $100,000
02/06/2018
Buckland Offers Only Violence Colt at Fasig-Tipton Sale
02/04/2018
2017 FASIG TIPTON WINTER MIXED SALE NOW ONLINE
01/30/2018
read more >>  
01/08/2018
LISTEN TO ZACH MADDEN ON STEVE BYK
01/08/2017
read more >>  
PAULICK REPORT - BACK RING: GETTING TO KNOW BUCKLAND SALES CO-FOUNDER ZACH MADDEN
11/02/2015
Courtesy of the Paulick Report
10/16/2015
MADDEN AND MILLENNIUM FARMS JOIN FORCES IN BUCKLAND SALES
10/07/2015
Well-known bloodstock specialist Zach Madden and Ro Parra's Millennium Farms have partnered to create Buckland Sales, an independent sales agency premiering its first consignments at the November breeding stock sales.